Days to the Submission Deadline
Important Dates

Conference

May 27-29, 2021

Submission

Extended to Apr. 20, 2021

Notification

20-40 days after the submission

Publication

15-20 days after the final edition
Contact Us


Telephone: 021-51098086

Cell Phone: 0086-18101720867

WeChat: 18101720867
The information about the Keynote Speakers of ICEFMS2021 is as follows, which will be updated regularly.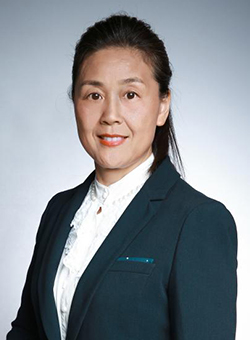 Dr. Li Yong, Professor
Business School, China University of Political Science and Law, Beijing, China
Biography: Dr. Li Yong is a professor in Business School at China University of Political Science and Law, Beijing, China. She also is a visiting scholar at Stanford University. Her main interests focus on the economics of the foreign and private sector and macroeconomic policy. Her expertise in institutional reform, FDI, and capital management has led to consulting assignments with small and medium sized firms and local governments in China. She has published two books and many articles in academic journals.
Topic: Potential and Challenges of Chinese Direct Investment into ASEAN
Abstract: This article tries to address the puzzle of a small share of China's outward direct investment (CODI) in ASEAN by investigating the determinants of CODI in ASEAN over the period 1995 to 2019. Evidence presented in this article indicates that the small CODI cannot be fully appreciated without understanding differences between CODI in ASEAN and that in EU, the latter attracting CODI at full speed. Empirical results suggest that the CODI in ASEAN was primarily motivated by resource and market access, and that in EU was technical and strategic assets oriented. The main purpose of Chinese investors to invest abroad is not to use their existing ownership advantages expanding overseas production, but to compensate their disadvantage and improve competitiveness to strengthen the domestic production. The small CODI in ASEAN thus is a result of China investors' strong interest in gaining raw materials, skilled labor, sale channels and potential market for its export rather than benefiting from cheap labor and ASEAN's export and employment-promotion FDI regime, poor infrastructure, containment attitude for China investors, along with the political instabilities in ASEAN.